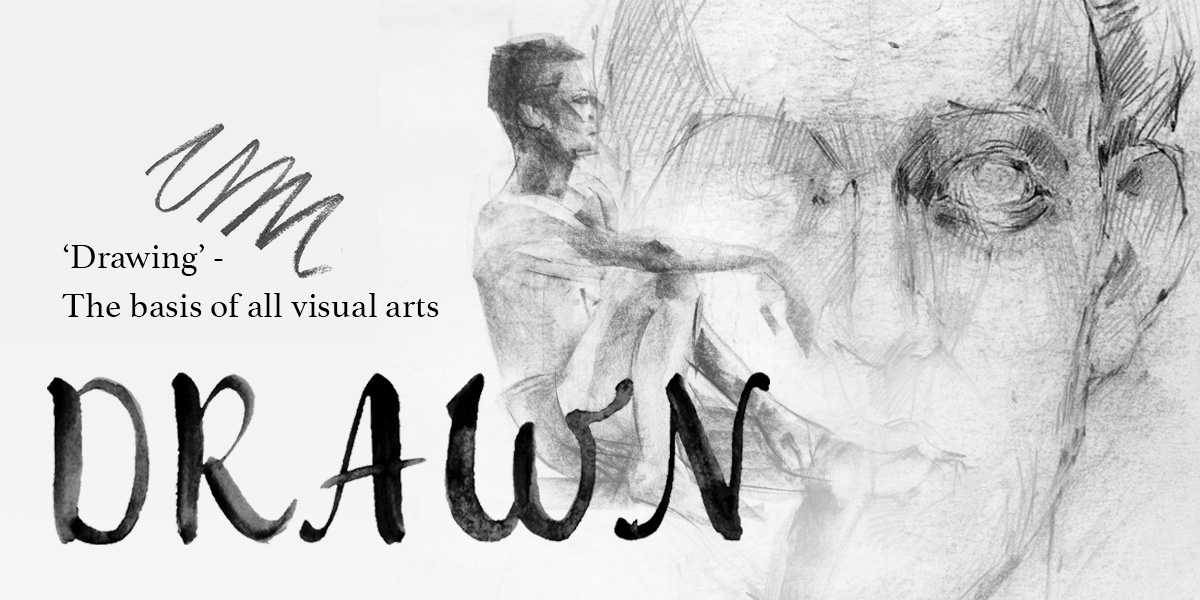 In fine art, the term "drawing" may be defined as the linear realization of visual objects, concepts, and emotions,  including symbols and abstract forms. Drawing is a graphic art which is characterized by an emphasis on form or shape, rather than mass and colour. As an independent stand-alone art form, drawing offers the widest possible scope for creative expression. Bodies, space, depth, three-dimensionality, and even movement can be made visible through drawing. We invite artists to share their Drawings.
We are accepting work representing a wide variety of drawing instruments such as but not limited to: pen and ink, charcoal, chalks, pastels, metalpoint, silverpoint, graphite, coloured crayons/pencils, markers, as well as graver, burin or etching needle for incised types of drawing. Mixed-media drawings are also acceptable. 
---
Call Type: Month-Long Exhibition 
Deadline: December 4, 2022, 11:59 PM EST
Open to: Local, Regional, National & International Artists are welcome to submit
State/City: Tampa, Florida
Entry Fee: $30.00 for a maximum of 20 Entries.
Eligibility:  Open to all Mediums of art with the exception of audio and video art. Applicants must be at least 18 years of age. Final work must not exceed 40x40 inches.
Details
Curation/Finalization of work: December 6, 2022 (Please note that this date is always subject to change. Regardless Artists will be notified of acceptance and or rejection via email.)
Artist Biography & Conceptual statements Due: December 15, 2022 (For those accepted only. Instructions will come via email.)
Work drop off: December 13 & 14, 2022 between the hours of 12:00pm-5:00pm EST
Shipped work: Must arrive no later than December 15, 2022, 5:00 pm EST
Opening Reception / Party: December 17, 2022, 6:00pm-9:00pm EST
Exhibition Ends: January 14, 2023
Work pick-up:  January 17 & 18, 2022 between the hours of 12:00pm-5:00pm EST 
IMAGE USE & COPYRIGHTS
The artist retains all copyrights to submitted images and represented artwork. Digital images submitted with the artist's entry are for exhibition selection only. Artists selected to exhibit grant House of Shadows Creative Gallery & Market the right to use the selected image(s) on printed materials and the gallery website for promotional purposes only. House of Shadows retains no copyrights to the artist's work.
COMMISSIONS & SALES
House of Shadows will retain a 30% commission on any sold work in the gallery during its exhibition run.
SHIPPED ARTWORK
The artist is responsible for insuring and properly packaging their work. A return shipping label must be pre-purchased and provided to us. Please direct any immediate questions, comments, or concerns to contact@hostampa.com
DISCLAIMERS
We do not accept Fine Art Photography printed on canvas unless it is a transformative multimedium work. For further details, and or questions, please email us at: contact@hostampa.com
FREQUENTLY ASKED QUESTIONS
What is Cloudfolios? 
Cloudfolios is a platform we use to publish our art calls. Artists submitting their work for consideration will be doing so through the Cloudfolios system. 
How and when will I know if I've been accepted?
Every artist who submitted their work for consideration will be notified by email. Once the work is finalized, an email is sent to the artists automatically by the Cloudfolios system (the same system the artist used to submit). This email will let the artists know which works were accepted and which works were rejected. If you do not receive an email within a couple of days, please double check your spam folder and or contact us at: contact@hostampa.com. 
What happens and or what do I do after I am accepted? 
Accepted artists can expect a follow-up email directly from the gallery congratulating them on their acceptance as well as a very detailed PDF with their exhibiting details. 
How and when do I submit my biography and conceptual statements? 
Artists will be given detailed instructions through their exhibiting details PDF on how to submit their statements. This requirement only applies to artists who are accepted.
Why is installation, audio, and video art not allowed?
We apologize for this exclusion. Our gallery at this time is not equipped to exhibit these particular mediums of art. We hope to change this in the future. 
How much is it to submit and are there any other fees during the submission process? 
For this particular exhibition, the entry fee is $30.00 for a maximum of 20 works that you can submit. Meaning, for $30.00, you will be able to submit 20 individual works of art. The Cloudfolios system will charge you a 10% processing fee. That means that the submission will cost you a total of $33.00. The gallery DOES NOT charge you a 10% processing fee. The additional $3.00 charged does not go to the gallery. It goes to CloudFolios™ Inc - which is a separate company. We simply utilize the Cloudfolios software. 
If my work was entirely rejected, can I inquire to know why?
Yes, you may. Please email us at: contact@hostampa.com 
Is there any assistance the gallery can provide for underprivileged artists? 
This varies depending on the medium, circumstance, and availability. Please email us at: contact@hostampa.com for more information and questions.