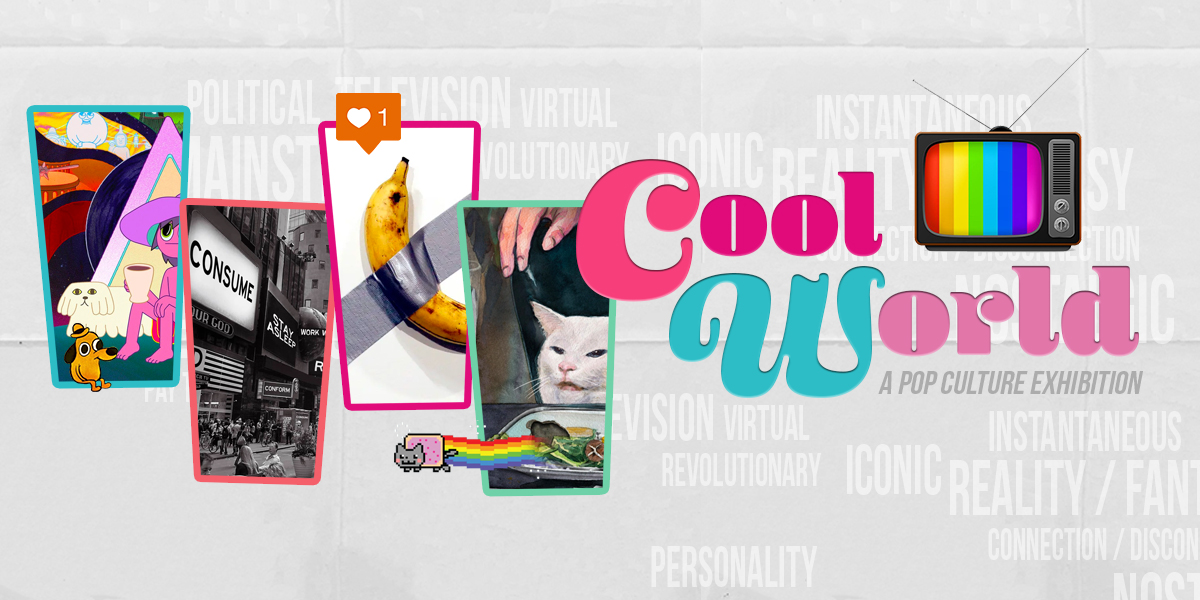 Popular culture encompasses the most immediate and contemporary aspects of our lives. These aspects are often subject to rapid change, especially in a highly technological world in which people are brought closer and closer together by an omnipresent media.
We are looking for work that visually touches on these fundamental aspects while also highlighting the personal influences, interests, and identity of the artist.
Call Type: Month Long Exhibition
Deadline: August 1, 2021, 11:59 PM EST (EXTENDED DEADLINE)
Open to: Local, Regional, National & International Artists
State/City: Tampa, Florida
Entry Fee: $35.00 for a maximum of 10 Entries
Eligibility: Open to all 2D & 3D Mediums of visual art with the exception of video & installation art. Applicants must be at least 18 years of age. Final work must not exceed 40x40 inches.
Important Dates:
Call Announcement: June 21, 2021
Final Submission Deadline: August 1, 2021, 11:59 PM EST (EXTENDED DEADLINE)
Curation/Finalization of work: July 19, 2021
Artist Bio/Conceptual Statements Due: July 23, 2021
Work drop off: August 17 - August 19, 2021, 12:00-5:00 PM EST
Shipped work: Must arrive no later than August 18, 2021, 5:00 PM EST
Opening Reception: August 21, 2021, 6:00-9:00 PM EST
Exhibition Duration: August 21 – September 12, 2021
Work pick-up: September 14 – September 16, 2021, 12:00-5:00 PM EST
Image Use / Copyrights:
The artist retains all copyrights to submitted images and represented artwork. Digital images submitted with the artist's entry are for exhibition selection only. Artists selected to exhibit grant House of Shadows Creative Gallery & Market the right to use the selected image(s) on printed materials and the gallery website for promotional purposes only. House of Shadows retains no copyrights to the artist's work.
Commissions & Sales:
House of Shadows will retain a 30% commission on sold work.
Shipped Artwork:
The artist is responsible for insuring and properly packaging their work. A return shipping label must be pre-purchased and provided to us.
About the Gallery:
House of Shadows is an art gallery in Tampa, Florida focused on showcasing a unique, curated blend of local, national, and international visual and performance art. Our main gallery includes two minor galleries and our House of Shadows Market - a collection of locally-produced art products chosen for their creativity, quality, and cohesion with our Shadow culture. Our space is a haven for personal and creative expression.
Location & Contact:
2101 W Kennedy Blvd, Tampa, FL 33606
Phone: (813) 773-4111
Email: contact@hostampa.com
For More Information:
http://www.cloudfolios.com/exhibitions/183