January 15 - February 12, 2022
Androgyny combines masculine and feminine characteristics into an ambiguous form this vague form and or person may not identify and or present themselves as neither distinguishably masculine nor feminine.
Androgynous gender expression has waxed and waned in popularity in different cultures and throughout history. Androgenous expression exists universally through biological sex, gender identity, or gender expression.
In biology, androgyny refers to individuals with fully developed sexual organs of both sexes. When androgyny refers to mixed biological sex characteristics in humans, it often relates to intersex people. In psychology, androgyny refers to individuals with strong personality traits associated with both sexes. The "androgynous" look has been both accepted and popularized by pop culture icons and trendsetters in fashion.
Visit the Exhibit
House of Shadows Creative Gallery & Market
2101 W Kennedy Blvd, Tampa, FL 33606
For more information: (813) 773-4111
Exhibit Hours
Tuesday - Friday: Noon - 5pm
Saturday: 10am to 3pm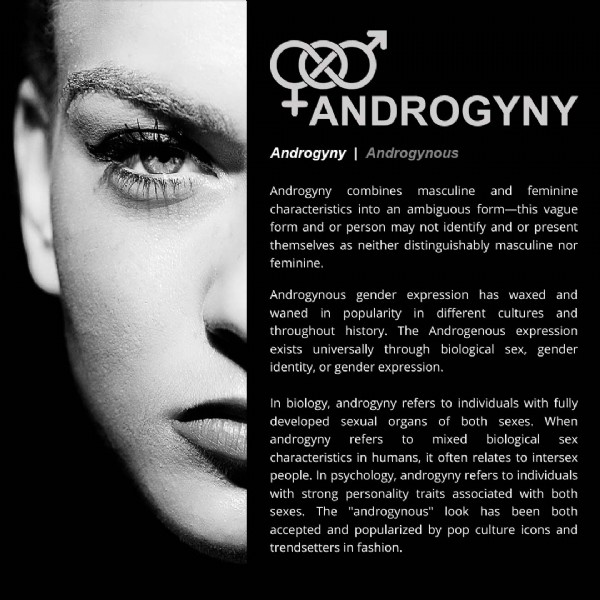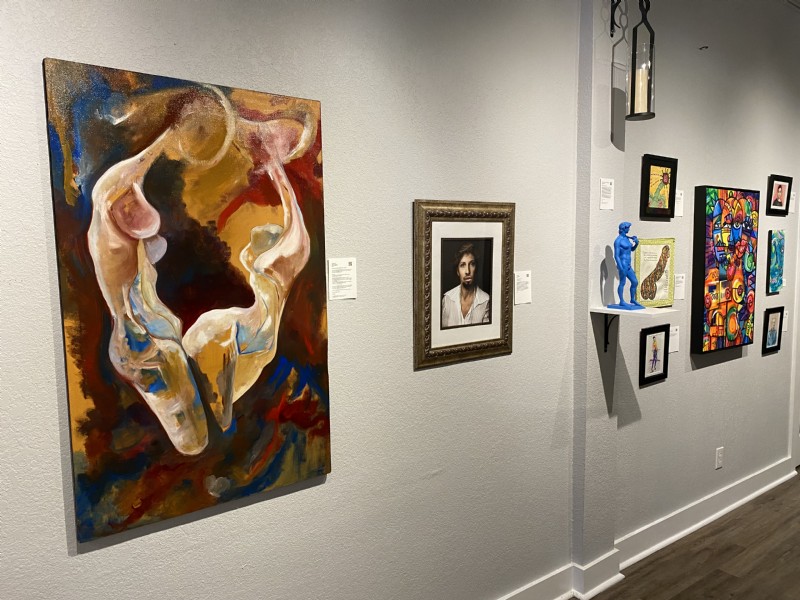 Featured Artists
Arty Carbuncle
BRIAN KOSTAR
Christina Goudard
Courtney Brochu
Cristina Casiano
Cynthia Castillo
Danielle Stowers
Edie Reinhardt
Evelyn Dufner
Greg Irwin
Isabelle CHARRIE
Jim Miller
Julie Haura
Katelyn Moses
Leigh Knauz
Lionel Dean
Marc Brechwald
Mark Williams
McKenna Schmidt
Michael Sheehan
Miranda Chapman
M'ria Swire
Pamela Torres
Polly Perkins
Sarah Fellner
Tania Figueroa
Tomas Cole
Vicente Castro Morales