October 15 - November 12, 2022
A Nightmare on Kennedy, back for its second showing, is a spooky, all-medium inclusive fine art exhibition. 
We found work representing a wide variety of spooky, scary, gothic, ghostly, evil-spirited, and oh so splendidly wicked themes for this Halloween/Holiday season. We welcomed 2D & 3D artwork as well as strange & unusual artwork that incorporated unique display methods.
Visit the Exhibit
House of Shadows Creative Gallery & Market
2101 W Kennedy Blvd, Tampa, FL 33606
For more information: (813) 773-4111
Exhibit Hours
Tuesday - Friday: Noon - 5pm
Saturday: Noon to 4pm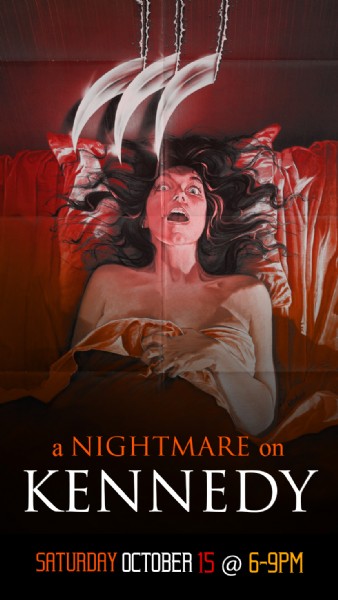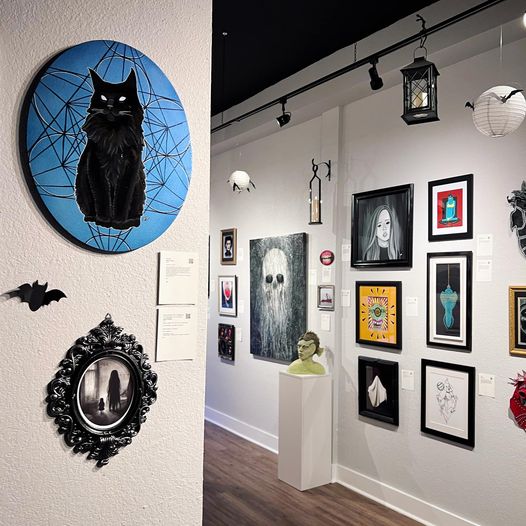 Featured Artists
A. Markov
Alexis Gittens
Amelia Knapp
Annie Rosse
Arty Carbuncle
Art_N_Between By Ayesha
Black Blake
Bonnie Antoinette
Candice Sullivan
Carla Fairchild
CARMEN ROSA
EnTactus
Colin Ward Photography
Emmi Prechtl
Georgia Bushell
Saint James
Abyssia
Jose Gomez
Kristiyan Bangov
Kyle Brown
Pretty Creepy
Marcelino Velez
Margaret Wilson
Godriguez
Michael Jon
Miranda Monet Chapman
Nathan Heinze
Pamela Torres
Richard Sele
Goatavious
Sam Hogan
Sandy Mann
Shanna Martin
Skye Dolan
Stephen Durkin
Tony Jennings
Tyler Donnelly
Warren Scherer