Video Courtesy of EyeRoc Film & Media
October 16 - November 13, 2021
A spooky, all medium inclusive fine art exhibition representing a wide variety of spooky, scary, gothic, ghostly, evil-spirited, and oh so splendidly wicked themes for this Halloween/Holiday season. Our opening reception attracted hundreds of visitors and over 100 works, making A Nightmare On Kennedy the biggest exhibition we have ever created to date.
Visit the Exhibit
House of Shadows Creative Gallery & Market
2101 W Kennedy Blvd, Tampa, FL 33606
For more information: (813) 773-4111
Exhibit Hours
Tuesday - Friday: Noon - 5pm
Saturday: 10am to 3pm
NOTE: We will be closed on the following days:
October 22, 23, 29, and 30.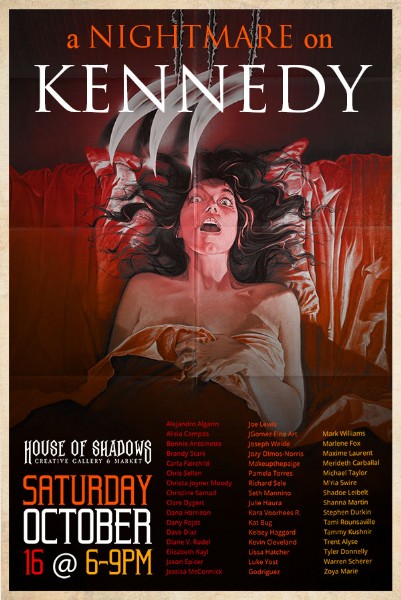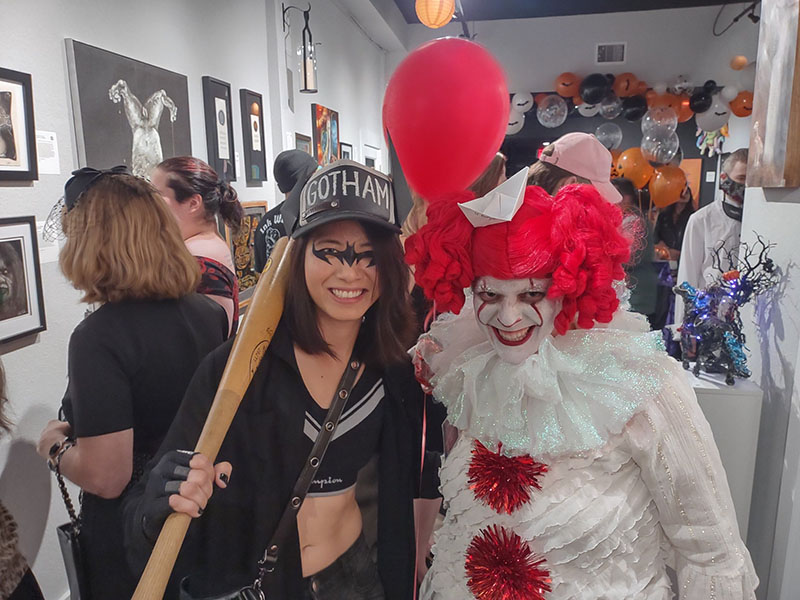 Featured Artists
Alejandro Algarin
Alicia Campos
Bonnie Antoinette
Brandy Stark
Carla Fairchild
Chris Sellen
Christa Joyner Moody
Christine Samad
Clare Dygert
Dana Harrison
Dany Rojas
Dave Diaz
Diane V. Radel
Elizabeth Kayl
Jason Spicer
Jessica McCormick
Joe Lewis
JGomez Fine Art
Joseph Weide
Jozy Olmos-Norris
Julie Haura
Kara Voorhees Reynolds
Kat Bug
Kelsey Haggard
Kevin Cleveland
Lissa Hatcher
Luke Yost
Godriguez
Mark Williams
Marlene Fox
Maxime Laurent
Merideth Carballal
Michael Taylor
M'ria Swire
Makeupthepaige
Pamela Torres
Richard Sele
Seth Mannino
Shadoe Leibelt
Shanna Martin
Stephen Durkin
Tami Rounsaville
Tammy Kushnir
Tracy Whiteside
Trent Alyse
Tyler Donnelly
Warren Scherer
Zoya Marie