September 17 - October 8, 2022
From vivid, life-changing experiences to the deterioration and decay of life due to abuse and addiction, humans have found ways to augment and destroy their realities through substances. We have learned to cultivate natural plants to create medicines and mind-altering drugs. Chemists have discovered ways to unlock parts of the brain to expand our consciousness, allowing us to find a path through life's many questions and traumas. These substances open new perceptions, new worlds, and – sometimes – new nightmares. 
Medications and Hallucinations is a journey through the world of drugs – from ecstasy to awakenings to addiction
You can expect to see work that explores and uncovers the realities of this theme unapologetically.
Visit the Exhibit
House of Shadows Creative Gallery & Market
2101 W Kennedy Blvd, Tampa, FL 33606
For more information: (813) 773-4111
Exhibit Hours
Tuesday - Friday: Noon - 5pm
Saturday: Noon to 4pm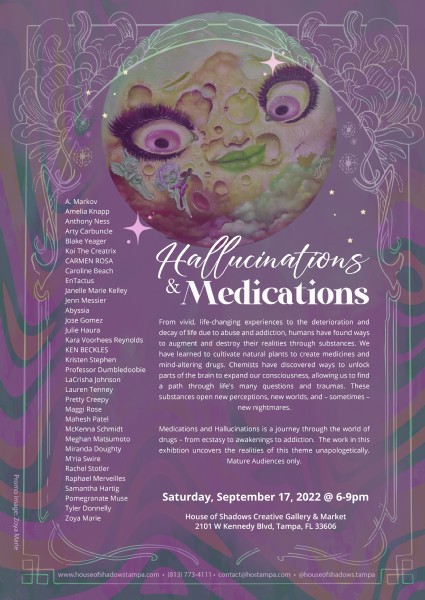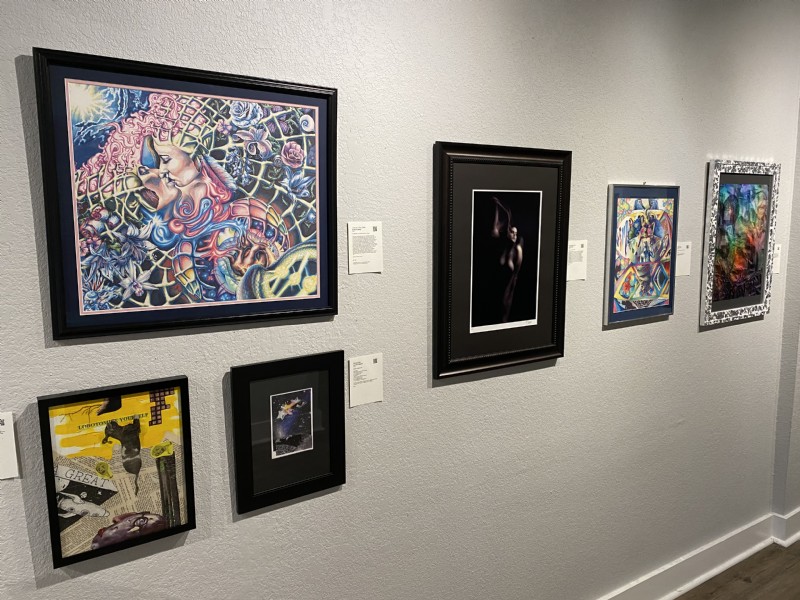 Featured Artists
A. Markov
Amelia Knapp
Anthony Ness
Arty Carbuncle
Blake Yeager
Koi The Creatrix
CARMEN ROSA
Caroline Beach
EnTactus
Janelle Marie Kelley
Jenn Messier
Abyssia
Jose Gomez
Julie Haura
Kara Voorhees Reynolds
KEN BECKLES
Kristen Stephen
Professor Dumbledoobie
Angel ButterFly
Lauren Tenney
Pretty Creepy
Maggi Rose
Mahesh Patel
McKenna Schmidt
Meghan Matsumoto
Miranda Doughty
M'ria Swire
Rachel Stotler
Raphael Merveilles
Samantha Hartig
Pomegranate Muse
Tyler Donnelly
Zoya Marie