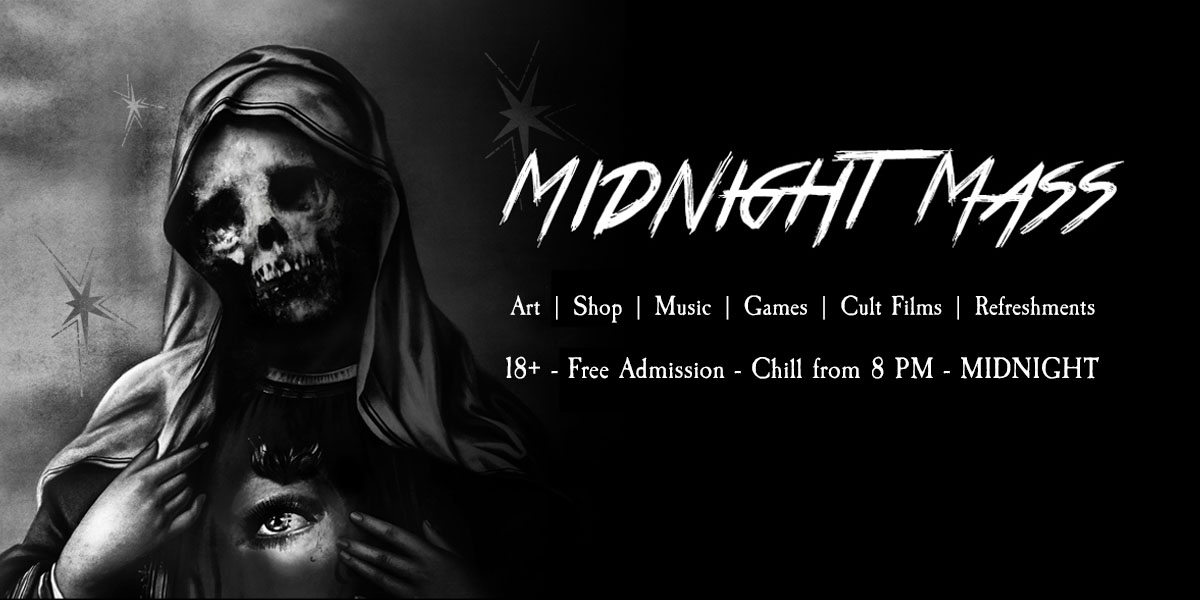 House of Shadows presents Midnight Mass.
Enjoy works of art from the current exhibit. Shop products from local artists in our market, vibe to some music, watch a 60s-90s cult film, play games, and enjoy refreshments, etc.
Here's what to Expect:
Enjoy over 80 works of art
Shop products from local artists
Vibe to some music,
Watch a 70's/80's/90's drama/erotica film
Play an array of games (We've got some new ones!!!)
Enjoy refreshments and free popcorn
Admission is free, must be 18+. Chill in the gallery from 8 PM to MIDNIGHT. Bring your friends, make new ones, bring your own board games, cry in the dark, play Ouija, use the tarot, use our WIFI, whatever man.
Map to Event